The Marathon, Half Marathon, and 5K races start and finish at Aptos Village Park

5K: is an out-and-back on fire road and paved road with minimal elevation gain and shaded.

Half-marathon is a lollipop course with out-and-back on fire road and a loop that is entirely on single track trail, mostly shaded, with ~2000ft of elevation gain/loss.

Marathon is ~10 mi out on fire road including ~1600ft of elevation gain, and ~16.2 mi back on a mix of fireroad and single track trail. The upper portions of the course are more exposed to sun. Cutoff time for the marathon is 7 hours and half marathon is 6.5 hours (extended cut off time for this year!). Aid stations are every 3-6 miles, however it is recommended runners doing the marathon and half marathon carry 20 oz. of water.

All courses are absolutely beautiful, traversing by redwood trees, babbling creeks and manzanita and oak groves at higher elevations. (see: PDF course map)


.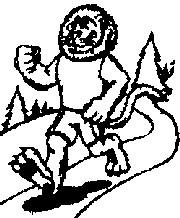 Half Marathon is 3 miles on fire road then 8 miles on single track trail returning to fire road with right turn and 2 miles to finish. There is an elevation gain of 1000 feet in the first 7 miles. There are 3 aid stations on the course.
5K Run is out and back with the start on the Aptos Creek Road above the finish line. There is a short dip in the first ½ mile and again on the return. Finish is the same as the marathon and ½ marathon